Why Choose Bruce Stratt, MD for Medical Marijuana Evaluations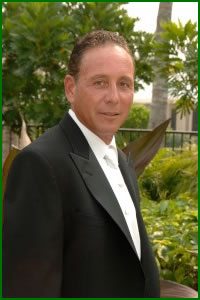 As medical science continues to find new and innovative ways to treat various conditions and diseases, one treatment option that has found its way to the forefront has been the use of medical marijuana. Long debated by experts, it has in recent years been found to offer a viable solution to many patients experiencing pain associated with cancer and other conditions. As a result, more and more people in Boca Raton are seeking a qualified medical professional who can offer a complete medical marijuana evaluation. When this service is needed, Dr. Bruce Stratt, MD is the choice of many patients.
As the Medical Director of his Boca Raton Medical Marijuana Clinic, Dr. Stratt has a background that encompasses many facets of medicine. Graduating medical school at age 22, Dr. Stratt quickly began to make his mark on the medical profession. With experience in radiology, sports medicine, nutrition, and rehabilitative medicine, Dr. Stratt has devoted his life to learning as much as possible about how the human body can heal itself using new and innovative treatments.
An experienced medical marijuana doctor in Boca Raton, Dr. Stratt has had extensive training in this area of medicine. Because of this, he is certified by the State of Florida to evaluate and qualify patients who meet the requirements for using medical marijuana. With his many years of experience, Dr. Stratt is able to meet with patients and educate them as to the eligibility requirements under the Compassionate Care Act. Once approved, patients can then work with Dr. Stratt to learn how they will benefit from using medical marijuana, and will also help patients work closely with his staff at his Medical Cannabis Clinic to obtain their patient ID card and learn how to pick up their medications from approved cannabis dispensaries.
Continuing the journey he started after graduating medical school, Dr. Stratt constantly explores treatment methods that he believes can be more effective than some traditional methods. Believing that educating patients is the first step, Dr. Stratt strongly encourages patients and their families to learn as much as possible about the many facets of using medical marijuana. Always striving to provide the highest quality patient care possible, Dr. Stratt and his staff make it easy to schedule a consultation. By calling (561) 571-9076, patients who have had little success with traditional medical treatments can learn just why Dr. Stratt believes cannabis is a more effective option.